That's D & J way out there...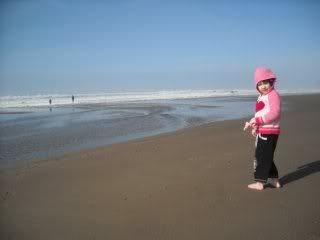 ...and again at sunset.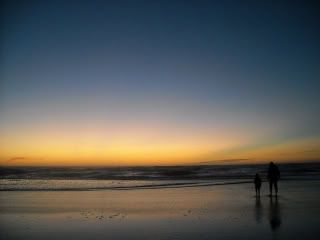 I've been thinking about gay marriage lately because the California vote on it is going to take place soon. I think that if we live in a democracy, it should be legal. It's not going to hurt straight marriages or God's design of marriage. If God exists, his design can't be thwarted by a law. What can man do to me? said the psalmist. Christians talk about anti-gay stuff and are very adverse to it, but I think they/we are missing the fact that God destroyed Sodom & Gomorrah
not
because of the gayness and sodomy festivals and homo-olympics, it was because they didn't listen to him. And how often do Christians who have a major problem with gayness also not listen to God? How many of them run from relationship and being humble and being open and how many of us build this self-protective shell and fail to reach out and do good when it's in our power to do so? I feel so sad about all the energy being spent in the wrong place. I hate that I spent so many years doing that myself and I want so much to head towards truth and not keep going towards being self-righteous and defensive.
That was heavy. Let's talk about Crocs. My dislike of Crocs is intense, and then I saw this and now it's even more so! Holy mother of God, heeeeeelp!
And this just in...my dear darling
Trophy Cupcakes
are on the cover of
Seattle Magazine
. They should actually be on the cover of Time, but maybe that isn't too far off.