I didn't get around to taking many pictures but here are the few that live on.
Road trip gift bags take the edge off having to sit still for hours.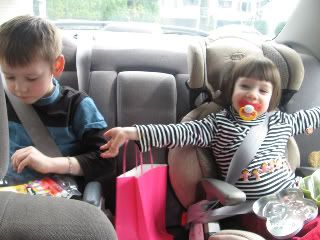 Lolly makes herself at home. (She later drew on that duvet with my hot pink lipstick. Girl About Town by MAC, may it rest in peace. Thank you Jesus in the sky for Spot Shot.)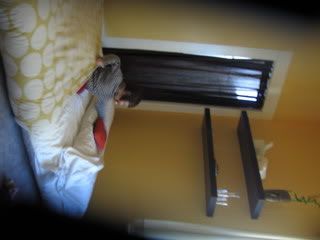 Christina in their radical living room.
David dressed for the stage