I
just read
that today in Seattle some lady stabbed some lady because she was talking too loudly during America's Next Top Model. If Tyra hears about this she will probably be incredibly flattered.
This pancake-sausage corndog should have been invented a long time ago.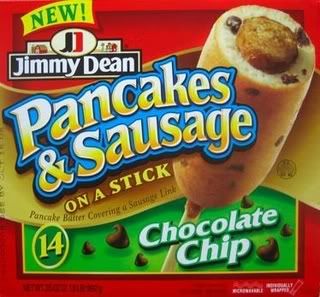 I just juiced two dozen key limes for Phil's birthday key lime pie. Next time I think I'm just going to buy a bottle of lime juice.