I'm in Lara's wedding in September and she said we can pick any black dress we want. !! (A lot of people don't like being bridesmaids, but I happen to love it.) I found two dresses on
this site
that I'm kinda torn between. I saw this one first and though how adorable, right?
Then I saw this one and said oh yeah.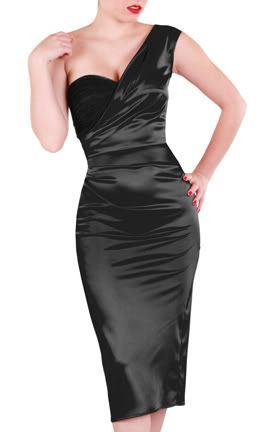 But I wasn't sure if it was totally a bridesmaidy kind of dress so I asked Lara. She said "it's a little racy for a wedding. What do you say? I actually don't really care. Surprise me!"
So now I'm on the horns of a delimma. (I love saying that.)