Would you like to see some
baffling foreign movie posters
? I thought you would!
And did you see Joaquin Phoenix on Letterman? It made me love Dave all over again, how he handled it.
Okay, this was the high point of my week. The pinnacle of all YouTubage sent to me. Here is Tommy Wiseau (of my favorite awful movie
The Room
) doing a screen test and it's painful painful painful. When
Simone
sent it to me she said "I know it's hard to watch but stick with it. There's a good payoff around the 5:45 mark."
My birthday was on Monday! It was a good one and I got to see a lot of the people I love the most. Here are some red velvet remnants
and some hilarious-to-me decorations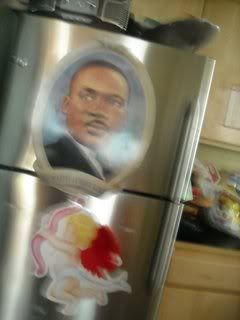 and the irrepressible Carrie & Lauren
and of course the David.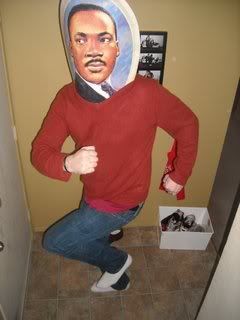 *He was saying "Judah, I have a dream...that you clean your room."
The next day we went to the cold beach and threw rocks in the water.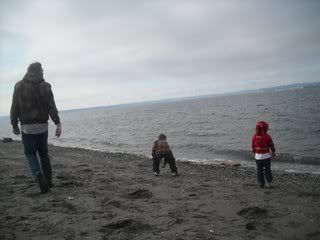 All in all, pretty perfect. It lacked Simone, Jona, Heather Belle, Kate, Karla, Megan, Jenny, John, my cousins and maybe Supergrass, to name a few, but Simone & Jona will be here in a month. The rest of y'all, let's work something out.
Jose came in here this morning and when he says something scandalous he does this panting laugh with one hand over his mouth and when we do it together I feel like we're Jack and Karen for a minute. He just emailed me these photos from his cube.
So I'm having a good day. Jose visited my office for an hour and then my sweet coworker Alecia showed up and then my sweet coworker Shari brought me an americano. Maybe I'll be productive today at work and then this evening go running. Maybe tomorrow I'll have a fun time with the kidlets cooking them pancakes and taking them to school and keeping busy with my unrelenting life mission of making/keeping the house feeling cozy & keeping on top of too many things to think about for even a second & trying not to worry & trying not to laugh at the wrong times & avoiding library fines.