Judah and a Rice Krispie treat
He got a "cold hot chocolate for here" and it was kind of awesome.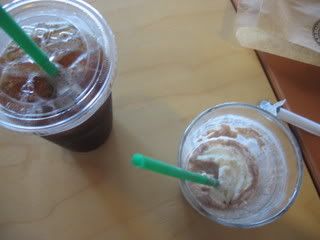 After all that sugar he went to the dentist and they found two cavities. Whoops.
Lolly painting a Boots action figure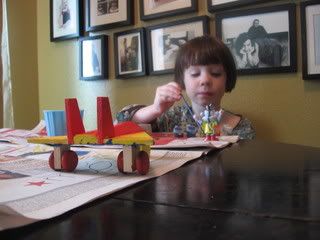 Rich crashing on our couch between his hectic blackjack events in Seattle and preaching events in L.A. (note the soul patch. Just giving you a hard time, Rich)
Judah being debonair on his first day of 1st grade!
Walking to the bus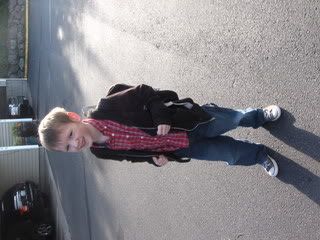 While brother's away, Princess TinyPants plays with his toys
He picked pineapple upside-down as his first-day-of-school cake. He insisted on all those cherries on it.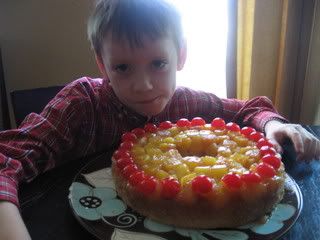 Jose taking a nap under my desk.
He was forbidden to sleep sitting up at his desk anymore so now he naps in my office.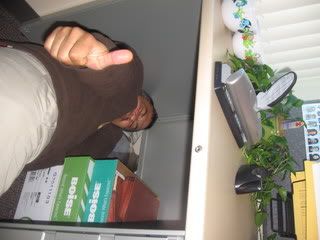 Lara at her wedding rehearsal.
Riverdancing
David & Lara at the rehearsal dinner
Goat cheese and poached apples on baguettes, they kicked ass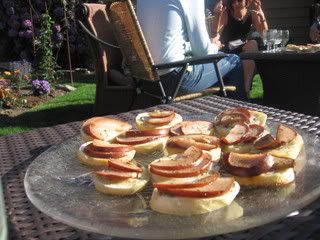 Gavin & Nora!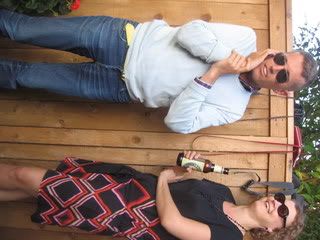 The sun was in our eyes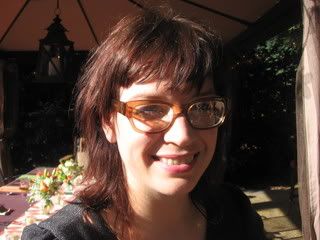 The rehearsal dinner in Edmonds, it was gorgeous