I took pictures all day on Thursday of my workday.
When I walk to the bus in the morning it's still dark.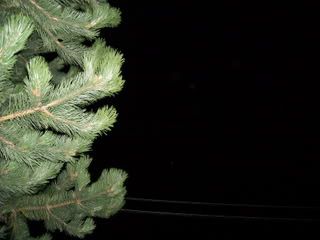 When I get off my first bus downtown it's still sort of dark.
But with the flash off the sky looks lighter in pictures.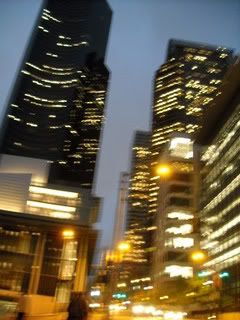 This here's my desk. I drew on the computer screen for security purposes even though it was just my Google homepage I had up.
Then Shari and Denise and I walk to get coffee. They declined to be photographed.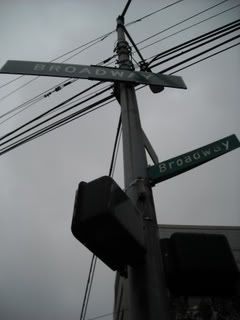 This is Jorge our friendly neighborhood barista.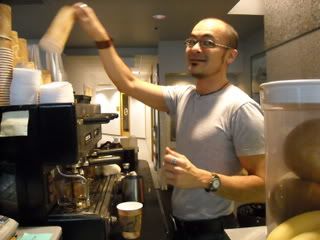 He resents having to wear clothes.
Then I get on the bus.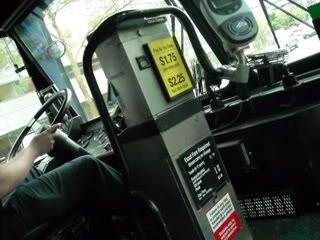 This is on the sidewalk at about 13th and John. My sentiment exactly.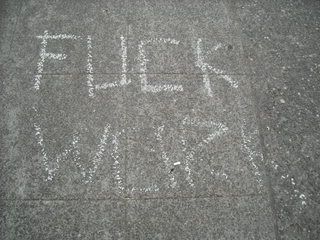 Birds hopping.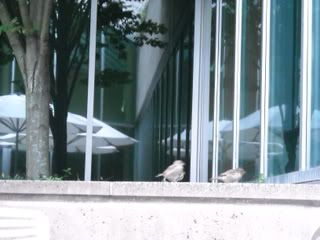 Driving down Denny which is lined up with the Space Needle.
Outside Pretty Parlor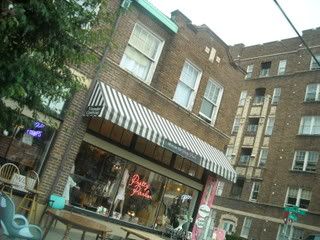 Inside Pretty Parlor.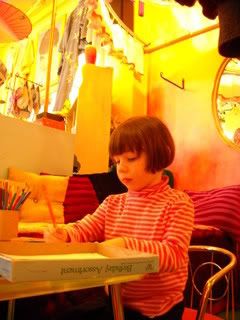 Lolly & Anna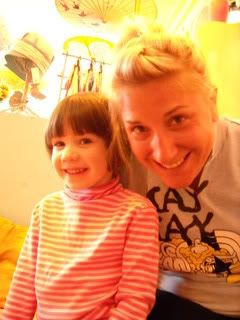 Rad apartment building
Driving home
And then I stopped!