Thursday marked 10 years since David & I met! When I came home from work Judah (age 6) showed me this book of pictures he drew about it.
"How Mommy and Daddy met." (He drew David in a bow tie and his heart pumping blood, and me in a veil with flowers.)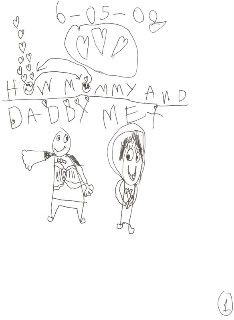 "Mommy/Stephanie wrote a letter to Daddy."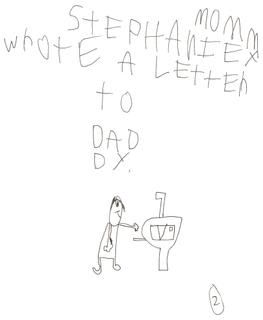 "Daddy wrote a letter back."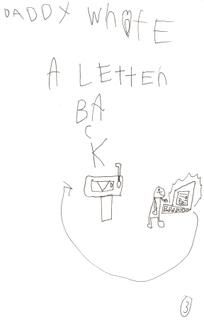 Mommy sent Daddy a picture.
"Daddy sent mommy his story." (It was his childrens novel that was his masters thesis.)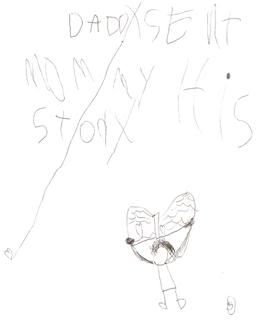 "Daddy flies on a plane to meet Mommy."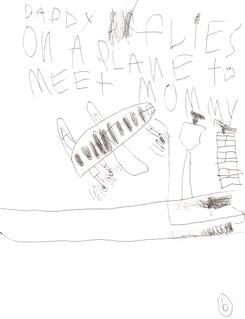 "6-5-98"
(then he drew our family)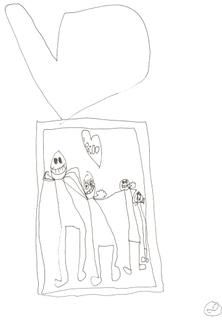 David saved his plane ticket to Texas that day.
Tomorrow will be the 10 year anniversary of when we got engaged. We met and 3 days later he asked me to marry him, and here we are 10 years later! I ruv you, Davy.