The news is saying to stock up on emergency supplies cause of the impending snowstorm. I hate the news. The news is such a dick! I hope they're lying again and I can still drive and get coffee. Cause that's all I really want to do anyway. Well I guess I could walk to get coffee. Okay, never mind. Carrie was cracking me up, she said "I want to be the first person in my office to remark forebodingly, 'It's snowing.'"
Tonight I made play-doh (green, for Christmas you know), then I made one-pot chicken and rice, then I made marshmallows but I made those after the kids were in bed because I just know they would not get out of my space while I was making marshmallowy goodness. Wow, what other things can I bore you with? Are you still reading? I want this headboard from the evil empire of Wal-Mart.
And this
conedog pillow
that
Jen
told me about!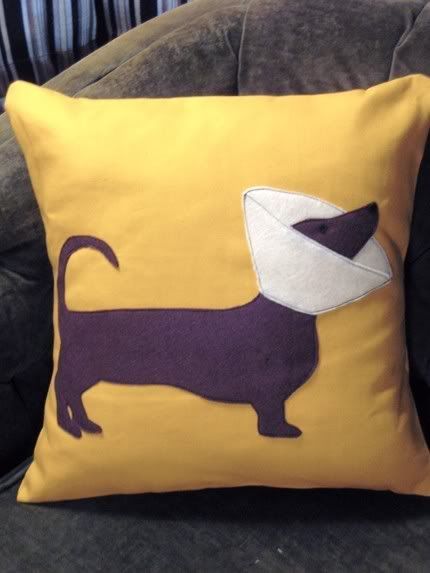 And hey look at
this glass
. I have no idea how to find it. That article is pretty interesting though.
I heard Adam Carolla talking about the kid named Adolf Hitler and how they wouldn't write it on the birthday cake, and he said "Why wouldn't they write it? Your name could be Penis Mc-N-word and I would write it on the cake." PENIS MC N WORD!! HAHAHA!