I found this 1939 marital rating scale for wives. I think my score is probably about a -2.
"The test was designed to give couples feedback on their marriages. Either husbands or wives could take the test, which rated wives in a variety of areas. For instance, if your wife "uses slang or profanity," she would get a score of five demerits. On the other hand, if she "reacts with pleasure and delight to marital congress," she would receive 10 merits. The test taker would add up the total number of merits and demerits to receive a raw score, which would categorize the wife on a scale from "very poor" to "very superior."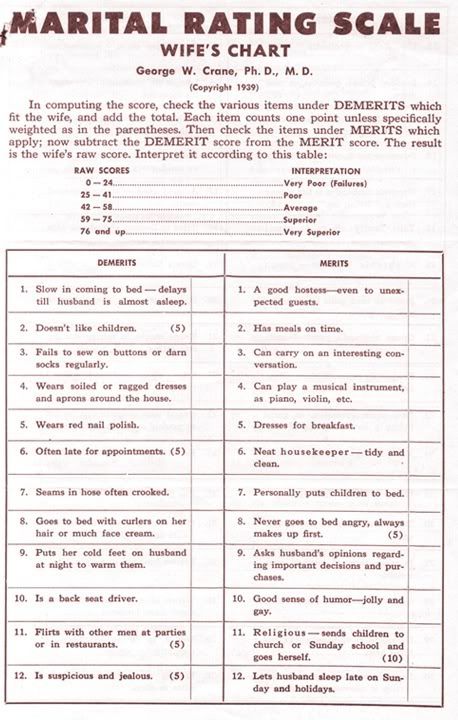 The entire test is
here
.
**UPDATE** David and I took the whole test and scored each other and I got a 51 (average) and he got a 91! (very superior) He said "You know why that is though, compared to guys in 1939 I would be a fag. I do the dishes and help put the kids to bed. And you aren't like Beaver Cleaver's mom, you curse and gossip and fart on me and laugh about it."