I had an onslaught of memories of home tonight - it's march madness and back home that is a big. Damn. Deal. At UA we went to all the basketball games and when we won the Final Four you would have thought everyone in town had just been awarded ten thousand dollars with how excited they got. I actually couldn't sleep that night cause the whole town was so noisy. So tonight my Arkansas Razorbacks beat the Tennessee Volunteers (who are the devil) and the last minute was so tense and crazy with near misses and three-pointers and I actually have endorphins from it. Sometimes I give myself the creeps. Here's some
game highlights
. Who cares? ME, say my endorphins. (It's weird how when I lived in Arkansas, UA to me meant University of Arkansas, and now because of my job UA means urinalysis.)
Another reminder of home tonight were these pictures from my dear friend Gina. This is what baby showers look like in North Carolina.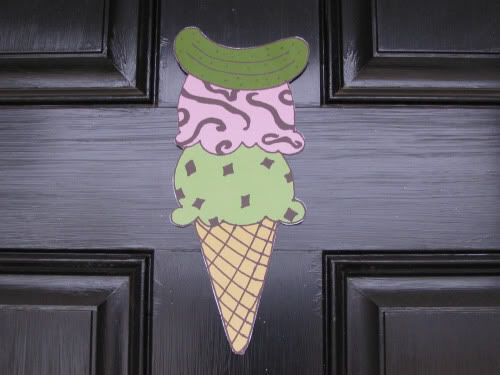 OMG this video had me DYING. (This is NOT from the south. Not at all.) Fast forward to about 20 seconds. It makes me scream with laughter.
I made my March mix and then this cover. I don't have Photoshop, only Paint, is it obvious? So sad. But charming in a rustic way, maybe?