David had
Robin Marsh
paint this of me for our 9th anniversary. It took her 9 months to do and we just got it today.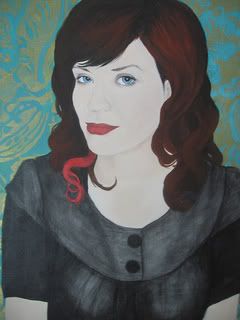 Up close. Yay Robin!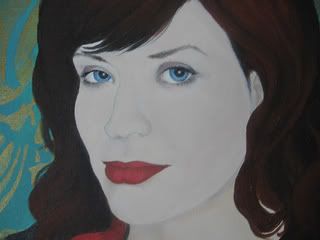 The big question is, where do you put a huge painting of yourself in your own tiny house? We ended up putting it in the living room on a wall that faces the back wall so you can only see it when you sit on a certain part of the sofa. It's surreal to have in the house. I'm pretty overwhelmed I guess.