Shoddily documented with a crappy camera and many pictures missing of many wonderful things (cause I just didn't take them), but here's what I got.
Leaving Seattle
Getting there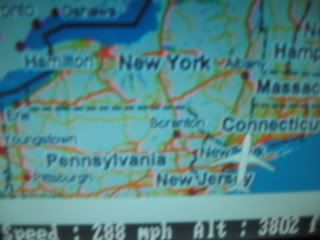 The New Jersey show. The tour manager was nice enough to get Ginger, Kate & me in after I told him he was so much better than the old TM, superior in looks & moral fiber. He said flattery would get me everywhere, whee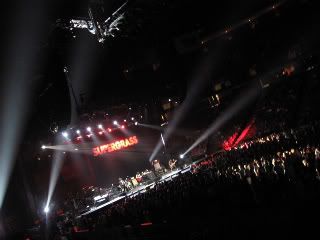 Ginger & Kate's radical dining room in Brooklyn
Their radical Brooklyn half-bath sink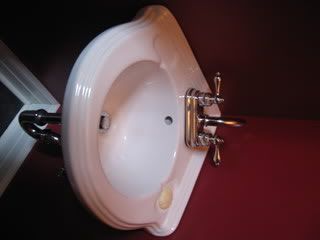 Simone & Gregg (I think Gregg is trying to tell me to go away)
Radical Brooklyn kitchen. Love that subway tile. (Almost done showing you house pics)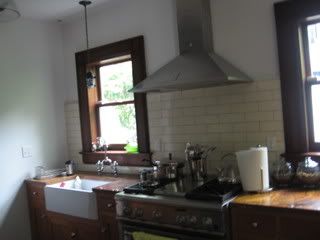 Brooklyn garden (Last one, and I didn't even take pics of the other gorgeous floors)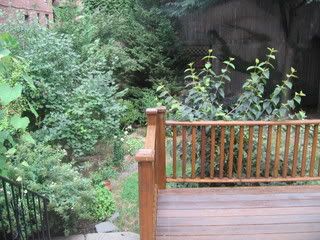 Supergrass at Webster Hall in NYC. It was the best gig of any I've seen in my life.
The ladies' at Webster Hall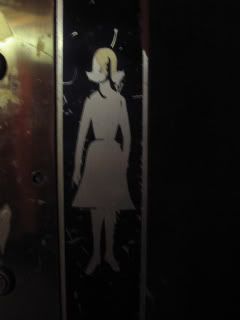 Metaphysical Webster Hall toilet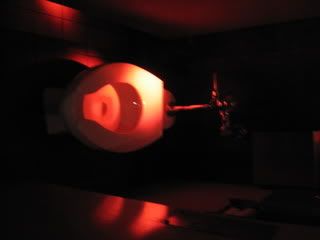 I couldn't capture even a speck of what it was like to be there.
[I was standing next to David Fricke when I took this.]
Charly & Rob, two of the sweetest and most gentlemanly people, and the best blues pianists in the world
Charly, Gaz & Simone (with a tiny bit of Rob at left)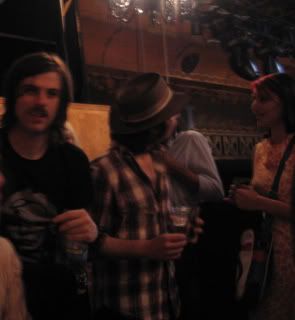 The next night at the Knitting Factory. Neil Hamburger prepares to take the stage (and he's not happy about it)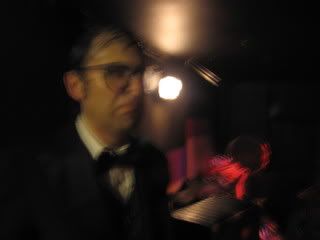 Exhibit A in our tour project,
Simone & Stephanie's Documentation of Backstage Penis Drawings: Suppressed Homoeroticism in Self-Described Hetero Bands Explored, And What To Do About It.
I bumped into Michele from Seattle at the Neil Hamburger show, how random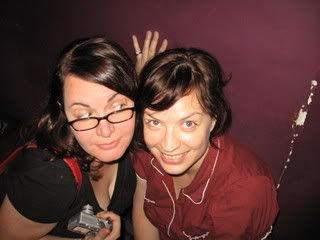 How did all these a-holes get backstage?
More to come from the Neil Hamburger tour..