Neil Hamburger onstage in Baltimore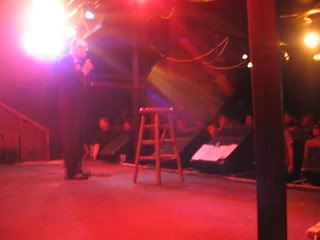 Backstage next to a drawing he asked me not to post after I'd taken it. So we'll compromise and I'll pixelate it.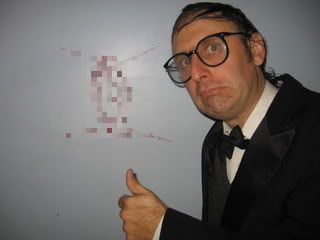 Simone listening to Supergrass. It was randomly on the jukebox when we walked in, what a coincidence, we were inordinately happy about it.
Monumental.
Vegan pizza in D.C.
Skip and Simone make the penis puppet & cake puppet fight.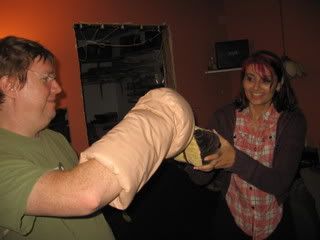 Mike doing regrettable myspacing after 5 shots of Jager.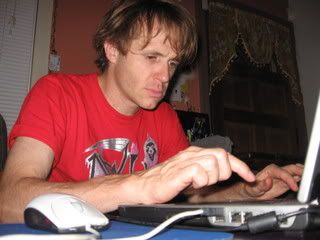 Inside the vaults of avgeeks.com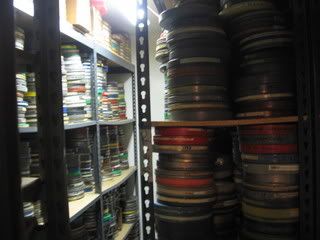 A dinosaur of a DVD player
Gregg & Mike marvel at the 22,000 (??) films Skip has. It is one hell of a lot.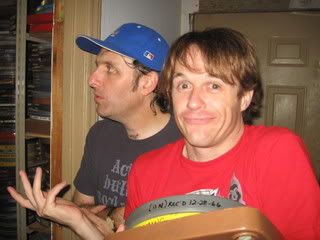 Curiouser and curiouser! Should we watch 'Courtesy in Traffic' or 'ABC of Sex Education for Trainable Persons?'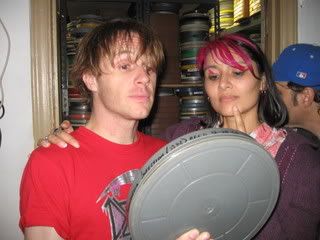 This is how we spent the whole night.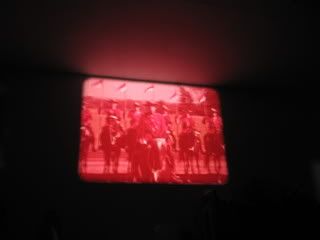 Simone's maiden name in the form of a magnet.
E.T. pillow lovingly handcrafted by Jermaine
More to come..