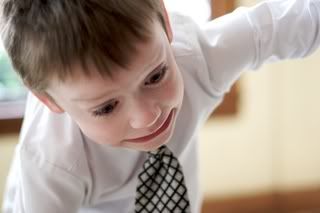 I can't believe I am the mother of a seven year old. I remember being pregnant with him like it was yesterday. I remember finding out I was pregnant with him in vivid detail. I was so, so, so, so happy. I remember the first time I held him and how he looked around and sucked his fingers. He had wise little eyes.
I made 7 ball cupcakes for his class. There was one left over and he brought it back on the bus and said everyone wanted it but he wouldn't let them have it because he was saving it for his sister. He said "I don't want to let my sister down. I always let her down and I don't want to this time."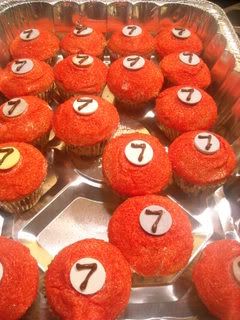 And when he wakes up in the morning, I'm going to show him
this clip
.