I don't know why I hate watching almost all other sports as much as I do and still love the Arkansas Razorbacks, but that is how I roll. They're playing Alabama today (in Tuscaloosa) and we have the leading Heisman contender (Darren McFadden) and Alabama has this coach who is paid an ungodly amount of money (to bribe him away from the Dolphins last year) so it would be extra fun to beat them.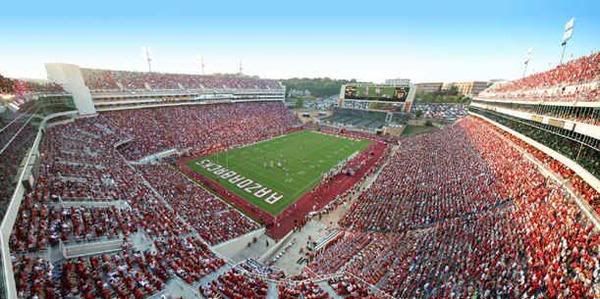 Plus I'm a big nerd about autumn. It's my absolute favorite and I grew up going to Razorback games every Saturday in the fall and I miss it. Then in college I played rugby for them and was sort of a Razorback myself so I really felt like part of the cause. Boo ya! Nostalgia is fun.
Ozark tournament in 1994 that I was in, I don't know if I was in this picture but if I am I'm playing left lock, almost buried. Look at all those bulldykes who would step on me wearing metal cleats.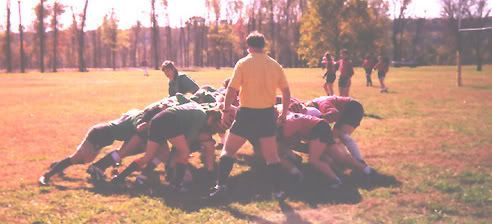 A young virile Bill Clinton in a hog hat.