Yesterday we went out to Discovery Park with Shane and his kids. We drove down to the lighthouse and sat on the sand surrounded by water facing the mountains and the kids threw rocks into the water and built a house with driftwood.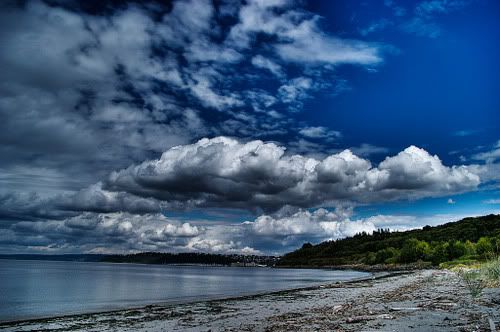 I'm so stoked fall is here. Melissa is a freak for fall too and we made a list like nerds about what we love about fall:
I say:
Big fat sweaters
Sunny cold afternoons
Wellington boots and tights
Pumpkin spice lattes
The McIntosh Yankee Candle (smells exactly like a bunch of apples)
Going to the corn maze. And saying "corn maze!"
Melissa says:
Fog
Pumpkin farm and antique stores in Snohomish
Coats and scarves
FRESH AIR (did you see the smog layer today...crazy)
Burning tons of candles that smell like pumpkin, apples, cinnamon, etc
Darkness at dinner time
Carrie
says:
When it's dark in the morning and the bus is all sleepy and the lights shut off when the doors close
Fresh air
Better movies in theaters
Coming home after a blustery commute and putting on leisures
New TV season
Not sweating so much
Arkansas lost again yesterday but the Cowboys pulled one out. What is with me liking football all of a sudden? What is happening to me??