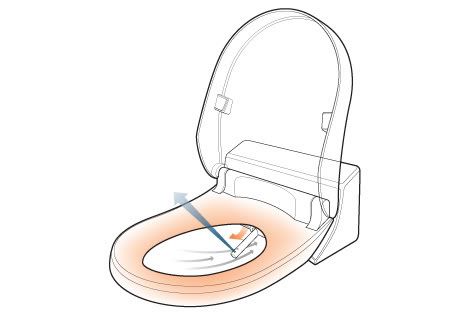 I just learned about
The Washlet
from my friend Chase back in Arkansas. His facebook status was "Chase is obsessed with The Washlet. Can't believe it's for real. Warning: you will be tastefully mooned during the first 30 seconds of this clip." The following ensued.
Me
: AHH! I just now watched that clip and now I'm obsessed.
Chase
: It just kept getting funnier. When she said,"Just grab the remote control." I lost it. When the cgi wand extended and started spewing water I started crying.
Me
: The extending wand was unreal. Like an SNL commercial. And how casual and hip they tried to be about it all. I wish we were watching it with you. I could watch it 10 times. Thinking about you crying makes it even funnier. David said "What are you watching? It sounds like a bunch of Christians talking."
Chase
: and the FAQ are AWESOME. The demeanor of everyone is soooo creepy. Does the washlet spray prozac into you like a suppository?
Me
: That cgi wand is a lawsuit waiting to happen. I didn't see the FAQs! I'm gonna dart over there now. Did you notice that the blonde has a lower back tattoo? Bullseye!
Me
: "On cold mornings, the warm seat will make you feel sorry for anyone who isn't you." "I think of the water settings as ranging from nice to even nicer." "If you're having a baby you HAVE to have a Washlet." "Just pick a question to the right. I'm here to help." "So yes. You need this."
Chase
: Oh yeah. The lady doing the FAQ is awesome. "How Hard Does The Water Come Out?" Hahahahahaha.
Steph
: "I wouldn't call any of the settings HARD."