Ookay, here's my first installment of pics taken with my crappy camera, but here you go.
Supergrass onstage at Key Arena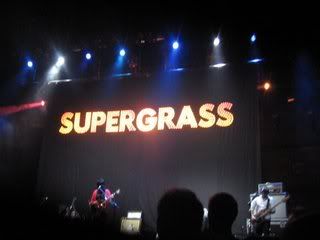 Gaz & Danny juggling fruit, surprisingly nerdy & sweet
Simone
&
Rob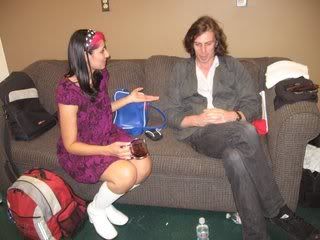 Danny
Danny makes some new friends after the show (they're in the Foos demographic), pic by MQ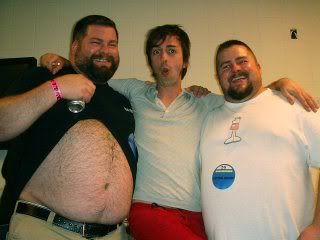 I like set lists.
[pic by MQ ]
We taught Gaz the circle game but he's doing it wrong cause it's above the waist. It's okay though, he's learning.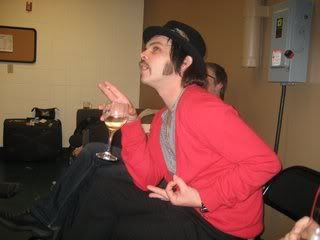 This sign is a liar.
[photo by MQ]
Feet: Gaz, me & Danny, and a Simone boot strap (she says)
Appetizing refreshments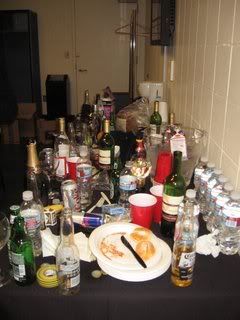 Danae's necklace used to be Marie Antoinette's earring!!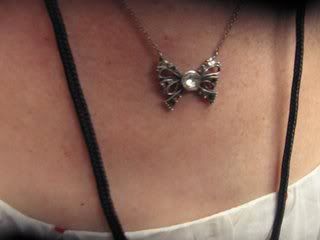 The Foos doing a 30 minute version of Stacked Actors the next night in Portland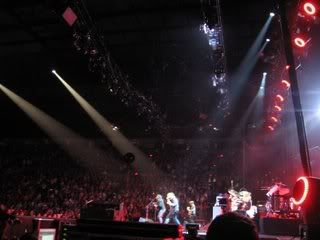 They're such English gentlemen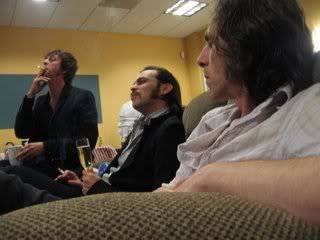 More to come..