Third and final installment, the Santa Cruz leg of our west coast tour. Here's Lolly with Cousin Ainsley & Cousin Claire. Lolly's letting us know how she feels about posing for pictures.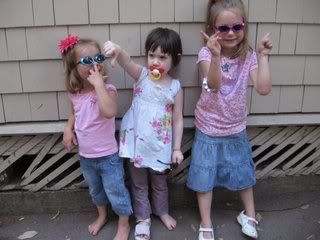 Here's Judah and Claire at Wall-E. J was annoyed at me for being so dorky.
Joelle in the background & me wearing Judah's glasses he made at Craft Time.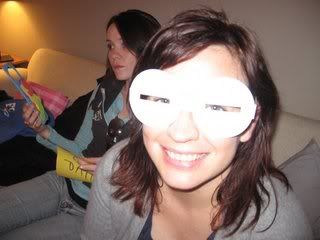 David investigating a HUGE NASTY SPIDER.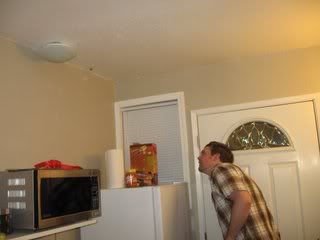 He said "That thing is huge, this is going to be like killing a squirrel."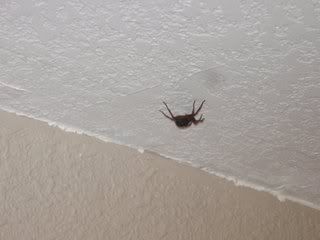 Spider aftermath
Happer times sans spider. (I mainly put this in here cause my rack looks sorta great)
In the grass with Lolly & Ainsley
Being in that backseat forever warranted frequent popsicles
Mountain View exit, former home of the Coombeses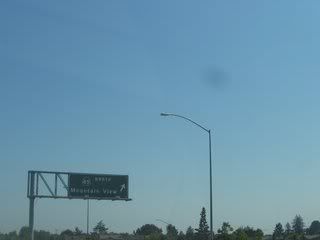 You are entering Weed.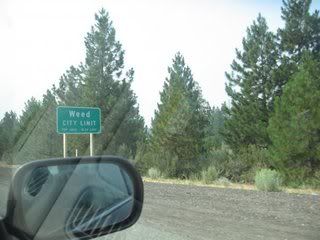 Judah & Lolly picking rasperries at Aunt Mae & Uncle Richard's house in Ashland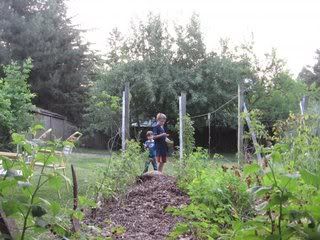 Uncle Richard is not unlike The Dude.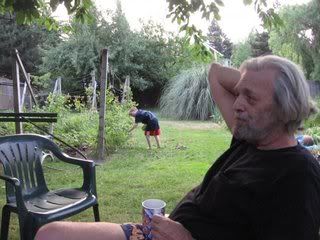 Judah decorating his ice cream
Coffee service & gnarly feet